Unbelievable, but true: ZSK have reached third place in the official German charts with their new album "Ende der Welt". Unprecedented.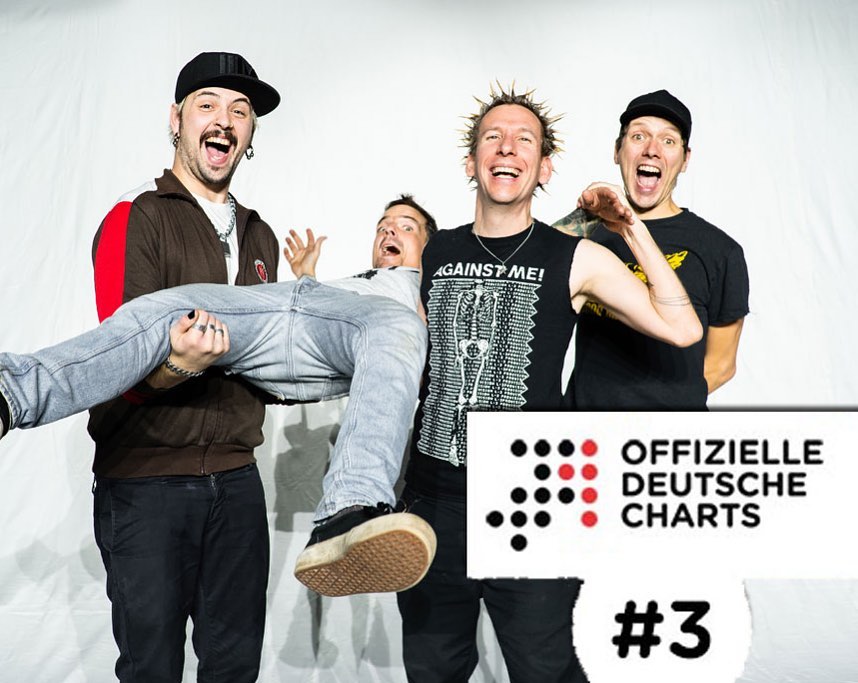 The band, as well as us, are overwhelmed.
Here is the statement from ZSK:
"End of the World" at number 3 in the German album charts. We can't believe it. Suddenly something like that after such a shitty year. Absolutely insane!
We are aware that so many of you have been accompanying us for years and supporting us at all times. We really appreciate that from the bottom of our hearts. THANK YOU very much for being here. We could never have done it without you. In autumn on tour we want to celebrate and go crazy with each and every one of you.
Actually, we would drink ourselves with the band and crew in our favorite bar right now. But we will have to make up for that when the pandemic is over.
Stay healthy & feel depressed by us!
Matthias - Ace - Eike - Joshi